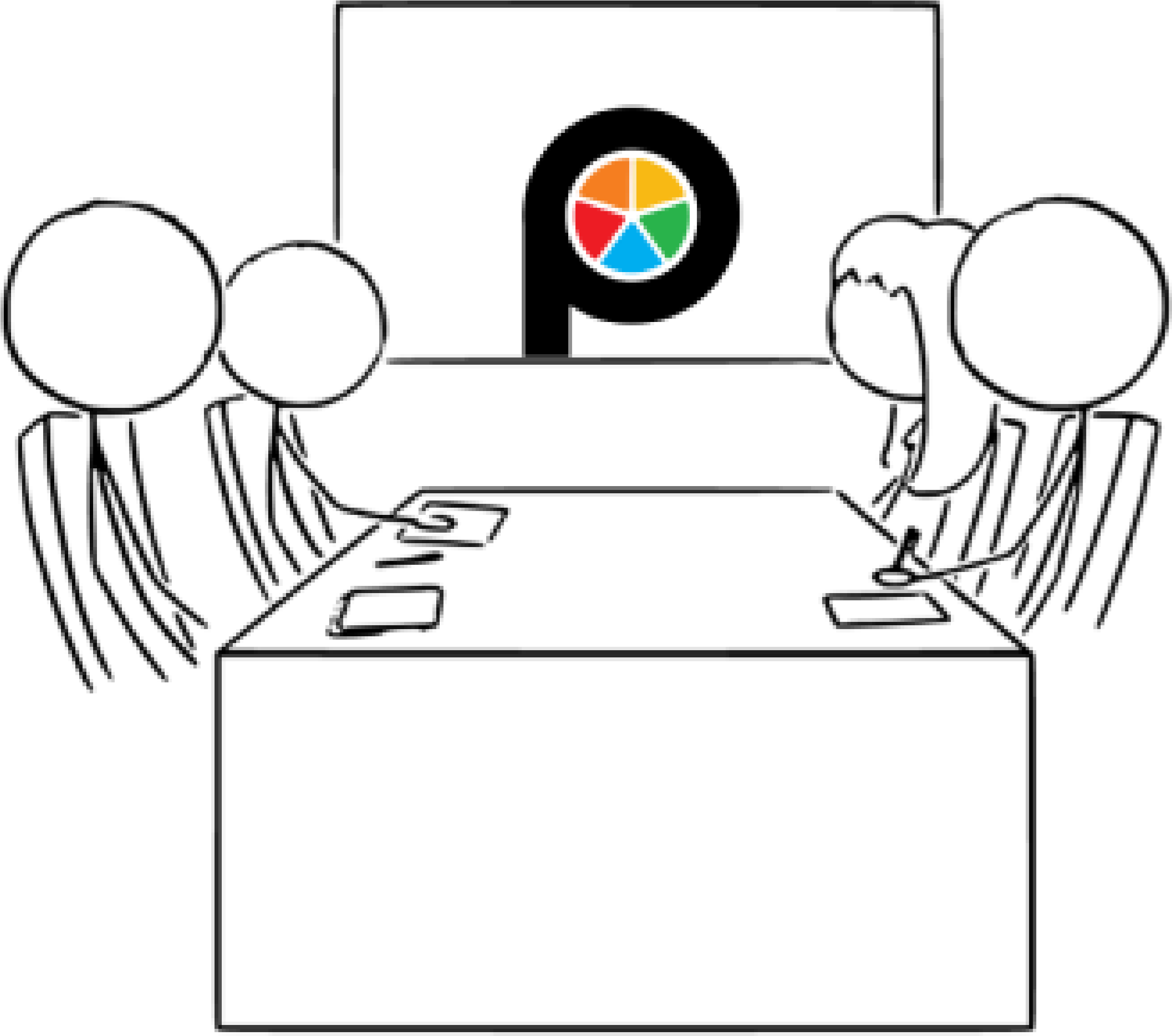 Pietential BUSINESS
Pietential Business offers a front-end employee demographic survey with over 50 predefined categories and allows admins to create new categories.
It allows SMBs to create a culture of wellbeing, boost employee engagement, and foster a more balanced workforce. Whether used as a stand-alone product or as a pilot for future HRIS integration, Pietential Business offers an affordable, user-friendly, and versatile solution to drive employee wellbeing and business success.
Through Pietential Business, SMBs can now monitor and compare employee wellbeing while offering personal growth support.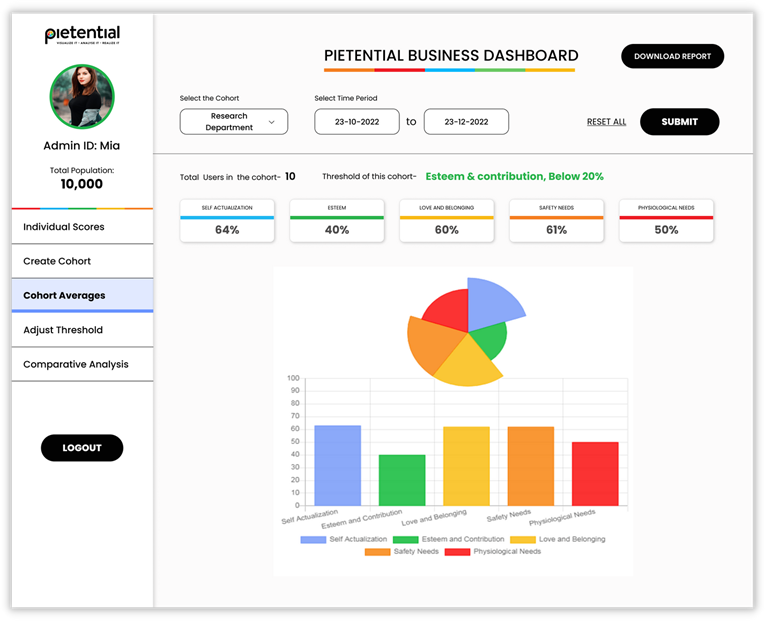 The Business platform offers a front-end employee demographic survey with over 50 predefined categories.
Pietential Business offers a comprehensive and user-friendly wellbeing platform designed specifically for small and medium-sized businesses (SMBs).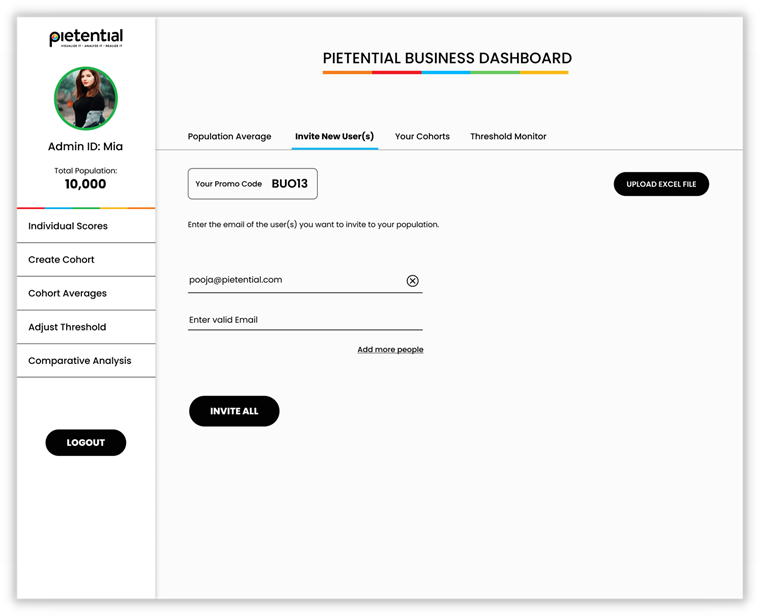 With its intuitive interface, powerful features, and flexible pricing, Pietential Business provides SMBs with an effective solution to improve employee wellbeing and drive organizational success.
Pietential BUSINESS does not require that you have an HRIS system (that's Pietential Enterprise), though some large companies use it as a pilot program prior to integrating with their HRIS. Pietential BUSINESS functions as a standalone employee wellbeing benchmarking, improvement and monitoring system.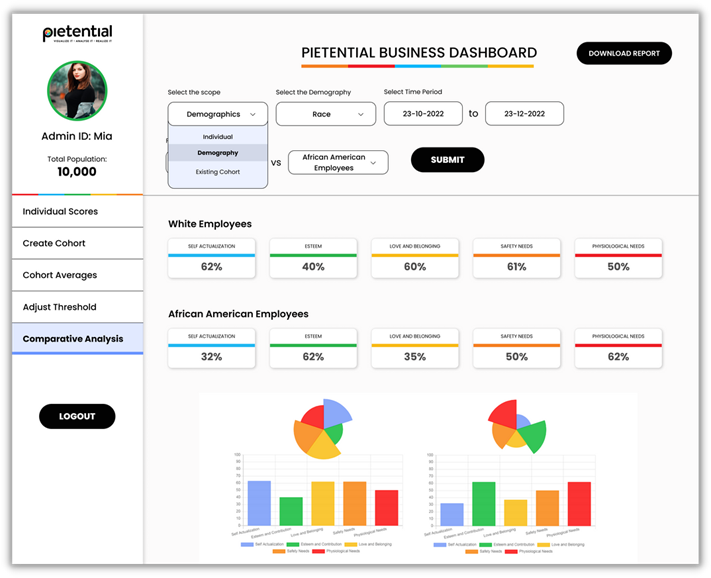 The Pietential Business Platform lets owners of small and medium businesses offer Pietential to their employees. With it, they can support employee wellbeing on an individual basis and better understand employee population wellbeing on aggregate through data visualizations, empowering them to make data-driven decisions.
Enhance Organizational Insights: Pietential Business offers advanced wellbeing analytics to understand your employees better.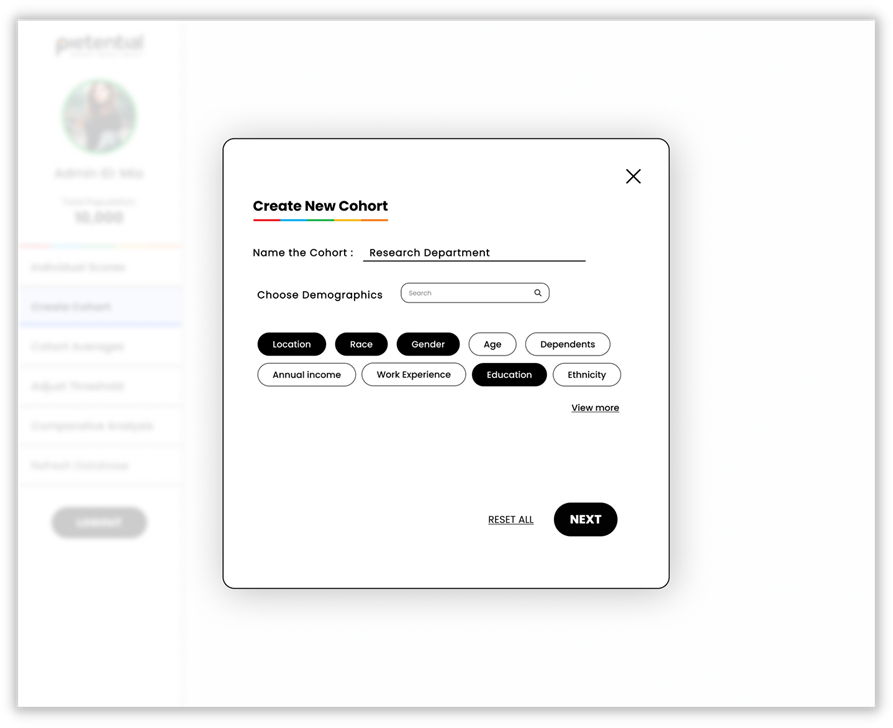 It gives organizational leadership the ability to visualize, analyze, and monitor employee wellbeing by location, job title, age or any other demographic factors that your human resource department would like to better understand. You'll have the ability to customize the survey and download reports as CSV and XML files.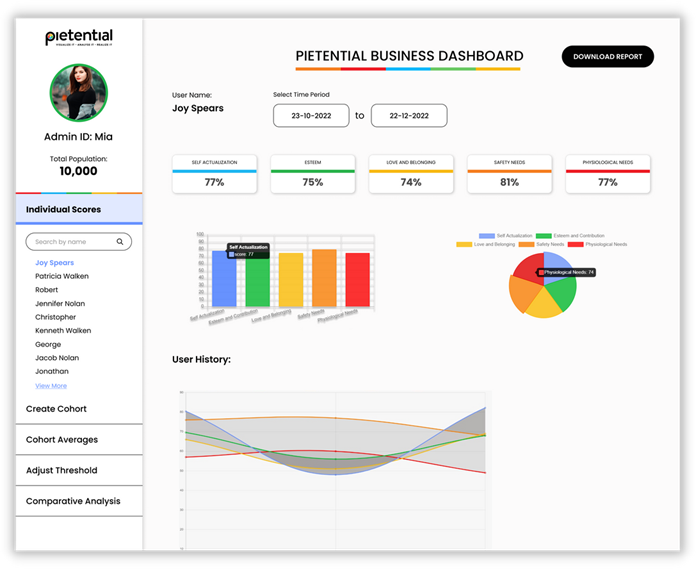 System settings allow employees to choose whether or not to share their Pietential status with their HR department, management, and company ownership. Companies can also dictate what information must be shared. In both cases, the company receives anonymized aggregate visualizations showing the wellbeing of the employee population as charts that don't reveal individual employees' status.